Some of Our
Favorite Links

JASNA Massachusetts Facebook Page
Jane Austen Society of North America
The Republic of Pemberley
Jane Austen Centre, Bath, England
Austen In Boston: A Jane Austen Book Club




Articles by local JASNA members:

How I Came to See Fanny Price's Light

The Privilege of My Own Profession: The Living Legacy of Austen in the Classroom

Inherited and Living Variables: The Choices of Sisters and Brothers in Mansfield Park




Click here to review the meetings that were held during:

The Harriet Avery Fund and past speakers
Bylaws (PDF)


Upcoming JASNA Annual General Meetings



Contacts



JASNA Massachusetts Region email

Regional Co-Coordinators: Jill Crowley and Carolyn Jack
Webmaster: Carolyn Jack
Treasurer: Angela Jack
Secretary: Julie DeWitt
Members of the Steering Committee: Marcia Folsom, Elizabeth Philipps, Isa Schaff, Rita Watts, Amy Wertheim, Nancy Yee

Welcome
If you really love Jane Austen, consider joining JASNA (The Jane Austen Society of North America). We welcome all who enjoy Jane Austen's works. The JASNA Massachusetts Region includes all JASNA members who are residents of Massachusetts, New Hampshire and Rhode Island. We have many Austen scholars among our membership as well as those who simply enjoy reading Austen and sharing their pleasure with others.
We hold five events during our membership year: four regular meetings (September, November, March and May), plus a celebration of Jane Austen's birthday in December. These events usually consist of a talk or lecture lasting about an hour, followed by discussion and light refreshments. We'd be very pleased to have you join us at our next meeting.

Meeting fee is $5 JASNA members, $10 non-members. Non-members may attend up to five events before joining JASNA.


2019 - 2020 Season


All metings this season will be held at 2pm, at the Charles River Museum of Industry and Innovation in Waltham, MA. Click here for driving directions and parking information.



Sunday, November 3, 2019, 2pm

JASNA President Liz Philosophos Cooper



Jane Austen: Working Woman
I must keep to my own style & go on in my own Way.

Jane Austen was a working woman and determined professional writer. This illustrated talk will explore Austen's involvement in the business of publishing novels during a time of rampant financial instability. The Austen family were active participants in both war and finance and these two sectors intertwined in the story of Jane Austen's writing and publishing.

Liz Philosophos Cooper is the President of JASNA. Liz is a second-generation JASNA member who fell in love with Austen's work as a high school student. A member of JASNA since 1992, she has actively participated in local JASNA activities and served as JASNA's Vice-President for Regions from 2013-2018 and Regional Coordinator of Wisconsin prior to that. A popular speaker, she is a contributing writer to Jane Austen's Regency World and co-edits Wisconsin Region's A Year with Jane Austen calendar. Her talk from the Washington DC AGM, The Apothecary and the Physician: Emma's Mr. Perry was published in Persuasions 38.

She holds a BA (Communication Arts) from the University of Wisconsin. She worked in marketing before taking time off to raise four sons. Literature has always been a part of Liz's life, as her Mom was an English major. Liz began a Village book group in 1986 that is still going strong, and organized and implemented a Junior Great Books reading program at the local elementary school. She has been an active volunteer in the community, including serving as President of the Village of Shorewood Hills Foundation for many years. Liz and her husband Scott run a marketing consulting firm and enjoy traveling. True fact: they visited Chawton on their honeymoon in 1978! After having three brothers and four sons, it is a great joy for her to have three new daughters through marriage. Her three granddaughters and two grandsons are known to host tea parties with Jane Austen, showing that it's never too early to learn about Jane!

Talk funded in part by a grant from the Jane Austen Society of North America.

Photo credit: ssullivanphoto.com







Sunday, December 8, 2019, 2pm

We celebrate Jane Austen's birthday!

Laura Rocklyn



Laura Rocklyn will present "Miss Austen at Home", along with perhaps a song or two and a few tips on etiquette in early 19th century England. Following her talk, we will enjoy an afternoon tea, with cakes, cookies, and other delights. Registration is required for this event.



Sunday, March 15, 2020, 2pm

Marsha McClintock Folsom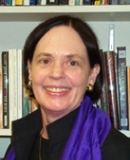 The Final Chapters of Austen's Persuasion

The good luck of a single surviving manuscript of an Austen novel, the cancelled final chapters of Persuasion, offers a glimpse of Austen transforming her own work. The brilliant revised ending engages the novel's central issues; including the difficulty of expressing emotion, the contrasting experiences of men and women, and the possibility of telepathic mind-reading.(!)

Marcia McClintock Folsom is a retired Professor of Literature at Wheelock College. She edited Approaches to Teaching Austen's Pride and Prejudice, Approaches to Teaching Austen's Emma; with John Wiltshire, Approaches to Teaching Mansfield Park (2014), and Approaches to Teaching Austen's Persuasion (forthcoming). Her most recent Persuasions essay is Emma: Knowing Her Mind (2016).



Sunday, May 17, 2020, 2pm

Sheryl Craig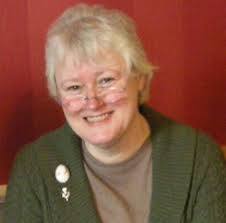 Sheryl Craig has been a faculty member in the English Department at the University of Central Missouri for more than twenty years. She is a popular speaker with both JASNA and JAS audiences, and is frequently published in Persuasions and Jane Austen Regency World Magazine. Sheryl served as JASNA Traveling Lecturer for 2011-12 and was Editor of the JASNA News. She is currently writing a book entitled Jane Austen and the Plight of Women.

Sheryl Craig is the Harriet Avery Fund speaker for the 2019-2020 season.