2017-2018 Meetings

These meetings were held between the fall of 2017 and the spring of 2018.




September 17, 2017

Sarah Emsley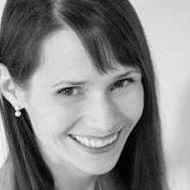 Beautiful Cassy: Jane Austen's Niece in Nova Scotia

Sarah taught at the Expository Writing Program at Harvard University, but has now returned to her native Nova Scotia to write. She is an active blogger. She is the author of Jane Austen's Philosophy of the Virtues (2005) and editor of Jane Austen and the North Atlantic (2006). Her article "Nothing against Her, but Her Husband & Her Conscience": Jane Austen's Lady Susan in Edith Wharton's Old New York was published in Persuasions V. 33, No 1, Winter 2012.

Jane Austen's niece Cassy, daughter of Charles and Fanny, was baptized at St. Paul's Church in Halifax, Nova Scotia in 1809. Sarah will speak about the baptism and the time the family spent in Halifax between 1809 and 1811.













Copyright 2010-2017 Jane Austen Society of North America, Massachusetts Region
Contact the Webmaster