2015-2016 Meetings

These meetings were held between the fall of 2015 and the spring of 2016.




September 20, 2015

Nancy Yee
JASNA Massachusetts Regional Coordinator Emeritus
Professor Emeritus at Fitchburg State University (ret)

Catching Them in the Act:
Henry Crawford, Mary Crawford, and King Henry VIII

Why does Austen bring Shakespeare's King Henry VIII into Mansfield Park? Nancy will look specifically at Mary (Anne Bullen?) and Henry (the VIII?) Crawford.
Nancy presented this talk at the 2014 JASNA AGM in Montreal.






December 13, 2015

Jane Austen's Birthday Party

Have you ever been to a JASNA AGM? Have you wondered what goes on?

Our celebration this year will feature a panel discussion of JASNA Massachusetts members who will tell you everything you wanted to know: what is there to see and do, what to wear, how much does it cost, what about the tours and evening events, and most of all, is it FUN? Be prepared to ask questions and share your own experience. Next year's AGM will be in Washington, D.C. Don't miss out on one of the best parts of belonging to JASNA!



November 8, 2015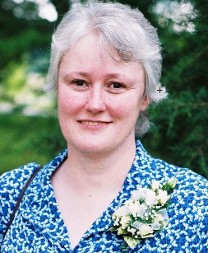 Sheryl Bonar Craig
JASNA Newsletter Editor and frequent speaker at JASNA events



So Ended a Marriage': Divorce in Mansfield Park

When Mansfield Park was published in 1814, divorce cases like Rushworth v. Rushworth were subjects of an ongoing national political debate. The circumstances of the divorce of Maria Rushworth and the omniscient narrator's comments about divorce reveal what was, in Georgian England, a liberal-Tory, pro-woman political position.

Sheryl Craig has a Ph.D. in 19th century British literature from the University of Kansas and has been a faculty member in the English Department at the University of Central Missouri for more than twenty years. Editor of JASNA News, she has published in Persuasions, Persuasions On-line, and The Explicator as well as more than two dozen articles in Jane Austen's Regency World magazine, ten film reviews for the Jane Austen Centre's website, and a biography of 19th century British poet Felicia Hemans for Chawton House Library's website.

Sheryl has presented at nine JASNA AGMs. In 2008, Sheryl was JASNA's International Visitor, worked as a docent at Jane Austen's House Museum, and gave lectures at Jane Austen's House Museum and at Chawton House Library. She has spoken twice to the Scottish Branch of the Jane Austen Society, in Dunfermline and in Edinburgh, and was JASNA's Traveling Lecturer for 2011/2012. Sheryl's 2015 book, Jane Austen and The State of the Nation, was published by Palgrave Macmillan Press, and she is presently working on another book, Jane Austen and the Plight of Women.

The coolest thing Sheryl has ever done was to work as a docent at Jane Austen's House Museum in Chawton when she was JASNA's International Visitor in 2008. It just doesn't get any better than that!



March 13, 2016

Lynn Festa

Austen and the Sentimental Value of Things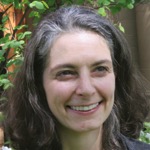 Lynn Festa was the Plenary speaker at the 2014 JASNA AGM in Montreal. Her topic was "The Noise in Mansfield Park" and the audience loved it!.

She is is associate professor of English at Rutgers University, and the author of Sentimental Figures of Empire in Eighteenth-Century Britain and France and the co-editor of The Postcolonial Enlightenment: Eighteenth-Century Colonialism and Postcolonial Theory. She has written articles on an array of eighteenth-century topics, ranging from wig-wearing and the trade in human hair to the use of women's cosmetics to signify national differences, from the Parliamentary taxation of dogs to the history of human rights and the Enlightenment origins of humanitarian sensibility. She is currently writing a book about the relationships between persons and things, humans and animals, in eighteenth-century Britain.



Lynn Festa is the Avery Fund speaker for this season.



May 15, 2016, 2 pm

Stephanie Barron

Inventing an Alternative Jane: The Jane Austen Mystery Series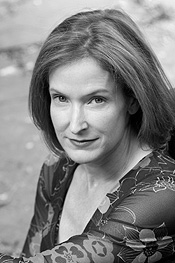 Stephanie Barron is the acclaimed author of Jane and the Unpleasantness at Scargrave Manor, plus eleven sequels, a mystery series with Jane Austen as the detective! These books are not only well-written, they also are remarkable for the extensive research that is evident in the details of the real Jane Austen's daily life. She has also written the Merry Folger mystery series (set in Nantucket) under her real name, Francine Mathews, plus a number of stand-alone novels. The most recent, Too Bad To Die, is a tense and enthralling World War II thriller: British Naval Intelligence officer Ian Fleming races to foil a Nazi plot to assassinate FDR, Churchill and Stalin. She has also written novels about Virginia Woolf (The White Garden) and Queen Victoria (A Flaw in the Blood).

There will be copies of Jane and the Waterloo Map, the most recent Jane Austen mystery, for sale at the meeting.

The talk will be presented in the Ladd Room. Afternoon tea will be served after the talk in the Living Room. It will be catered by Vintage Tea and Cakes and served on vintage china. Options for the menu include finger sandwiches such as classic cucumber or egg salad, scones with jam and butter, butter cookies or lemon squares, and mini fruit tarts. Two varieties of hot tea will be served. Please send your check (payable to JASNA Massachusetts) for $25 per person to Marianne Redmond, 198 Rock Island Rd, Quincy, MA 02169 by May 11.

Stephanie's talk is sponsored in part by a grant from The Jane Austen Society of North America.







Copyright 2010-2017 Jane Austen Society of North America, Massachusetts Region
Contact the Webmaster