Some of Our
Favorite Links

JASNA Massachusetts Facebook Page
Jane Austen Society of North America
The Republic of Pemberley
Jane Austen Centre, Bath, England
Austen In Boston: A Jane Austen Book Club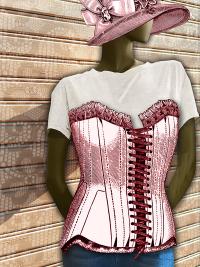 A stage production of Pride & Prejudice in Boston! Dec 1-9 at Emerson. Details Tickets are only $12, but discounts for JASNA members are available. Contact us!



Articles by local JASNA members:

How I Came to See Fanny Price's Light

The Privilege of My Own Profession: The Living Legacy of Austen in the Classroom

Inherited and Living Variables: The Choices of Sisters and Brothers in Mansfield Park




Click here to review the meetings that were held during:



Bylaws (PDF)




Upcoming JASNA Annual General Meetings



Contacts



JASNA Massachusetts Region email

Regional Co-Coordinators: Jill Crowley and Carolyn Jack
Webmaster: Carolyn Jack
Treasurer: Marianne Redmond
Secretary: Angela Jack
Members of the Steering Committee: Marcia Folsom, Julie DeWitt, Elizabeth Philipps, Isa Schaff, Amy Wertheim, Nancy Yee

Welcome
This is an open invitation to deepen your pleasure in and enrich your enjoyment of Jane Austen: If you really love Jane Austen, consider joining JASNA (The Jane Austen Society of North America) and JASNA Massachusetts, a local Region of JASNA. We welcome all who enjoy Jane Austen's works. Our JASNA Massachusetts Region is one of the many Regions of the national organization of JASNA, and includes all JASNA members who are residents of New Hampshire and Rhode Island as well as Massachusetts. We have many Austen scholars among our membership as well as those who simply enjoy reading Austen and sharing their pleasure with others.
We hold five events during our membership year: four regular meetings (September, November, March and May), plus a celebration of Jane Austen's birthday in December. These events usually consist of a talk or lecture lasting about an hour, followed by discussion and refreshments. We'd be very pleased to have you join us at our next meeting.

Meeting fee is $5 members, $10 non-members. Non-members may attend up to five events before joining JASNA.


Meetings
NOTE: New Location!
The spring 2018 events will be held on Sunday afternoon at 2pm at Wheelock College, Boston Campus, in the Larsen Alumni Room (3rd floor) in the Activities East Building, 180 The Riverway, Boston MA. On the MBTA's green line, the Riverside (D line) trains stop at Longwood or Fenway. Click here for driving directions.






2017 - 2018 Season





December 3, 2017

Jane's Birthday Celebration

Endicott House, 80 Haven Street, Dedham, MA



This event is SOLD OUT!!!

We will gather at the elegant Endicott House, 80 Haven Street, Dedham, MA to celebrate Jane Austen's birthday with music and afternoon tea.

We will begin at 2pm with a Musical Program by Laura Jeppesen on the viola da gamba, Catherine Liddell on the lute, and tenor Jason McStoots. Music that Jane Austen would have known and loved!

After the music, we will partake of a sumptuous buffet of tea cakes, finger sandwiches, and dessert, with tea and coffee.

The price for this event will be $30 for JASNA (national) members, who may each bring one guest at the member price. Non-members may register after November 15 for the price of $40.

The deadline for registration is Monday, November 27. Don't delay! Please mail your check (payable to JASNA Massachusetts) to Marianne Redmond, 198 Rock Island Rd, Quincy, MA 02169. You can bring your check to the meeting November 5! Don't miss out on this sure-to-be-memorable event.

Driving directions: Get on Route 128/I95. Take exit 16A in Westwood. You will find yourself on High St (Route 109) going into Dedham. Turn left on Westfield St which almost immediately turns into Haven St (1.3 miles). Take a left turn for Endicott House.

Don't have a car? Contact Julie DeWitt about carpooling from Brookline.




March 11, 2018



Peter Graham
Clifford Cutchins Professor of English
Virginia Tech

Marrying Mr. Right Enough

Peter Graham is the author of Jane Austen and Charles Darwin: Naturalists and Novelists, and Born to Diverge: An Evolutionary Perspective on Sibling Personality Development in Austen's Novels.

Peter Graham is the Avery Award speaker for the 2016-2017 season.




May 20, 2018



Claire Bellanti

JASNA President

You Can Get a Parasol at Whitby's: Circulating Libraries in Jane Austen's Time

This is an illustrated talk about an 18th century social institution that was central to Jane Austen in her own life and in her fiction, the Circulating Library. Bellanti provides a brief history of the circulating library, the development of the novel, publishing in the period, and the interactions between women and the novel. The talk includes citations from Austen's novels and letters to explain the importance of the circulating library and other forms of sharing books in Regency England.

Claire Bellanti is the President of the Jane Austen Society of North America (JASNA). She holds an MA (European History) from UNLV and an MBA from UCLA. Retired from a 35 year career as a library professional at UCLA, she specialized in public services and preservation storage facilities. In addition to lectures and articles in the area of her professional interests, Ms. Bellanti has lectured and written on the Sadleir Collection of 19th Century Literature, 19th Century Silver Fork novels, and publishing Jane Austen in the 19th Century, using materials located in the UCLA Library Special Collections Department. A member of JASNA since 1987, she has actively participated in local JASNA activities and served as JASNA's Vice-President for Regions from 2010-2013. Although it can be difficult fitting more in alongside Jane Austen, her other interests include 19th European literature and history (with an emphasis on Great Britain and Russia), quilting, knitting, and gardening.