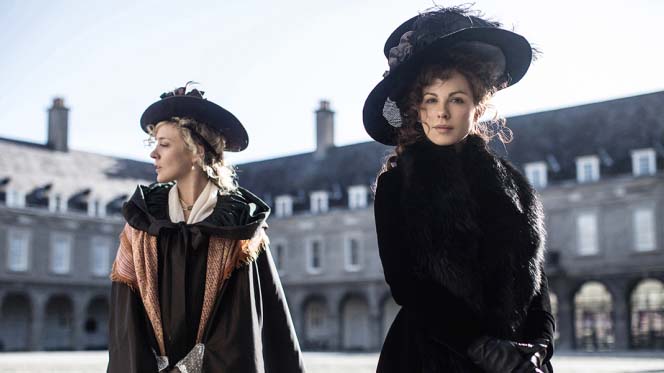 Love and Friendship, in theaters May 13

Some of Our
Favorite Links

JASNA Massachusetts Facebook Page
Jane Austen Society of North America
The Republic of Pemberley
Jane Austen Centre, Bath, England
Austen In Boston: A Jane Austen Book Club


Articles by local JASNA members:

How I Came to See Fanny Price's Light

The Privilege of My Own Profession: The Living Legacy of Austen in the Classroom

Inherited and Living Variables: The Choices of Sisters and Brothers in Mansfield Park






Here's an interview in which William Deresiewicz discusses his memoir, A Jane Austen Education.




Click here to review the meetings that were held during:
Bylaws (PDF)


Upcoming JASNA Annual General Meetings



Contacts



JASNA Massachusetts Region email

Regional Co-Coordinators: Jill Crowley and Carolyn Jack
Webmaster: Carolyn Jack
Treasurer: Marianne Redmond
Members of the Steering Committee: Marcia Folsom, Angela Jack, Eva Murphy, Elizabeth Philipps, Isa Schaff, Amy Wertheim, Nancy Yee

Welcome
This is an open invitation to deepen your pleasure in and enrich your enjoyment of Jane Austen: If you really love Jane Austen, consider joining JASNA (The Jane Austen Society of North America) and JASNA Massachusetts, a local Region of JASNA. We welcome all who enjoy Jane Austen's works. Our JASNA Massachusetts Region is one of the many Regions of the national organization of JASNA, and includes all JASNA members who are residents of New Hampshire and Rhode Island as well as Massachusetts. We have many Austen scholars among our membership as well as those who simply enjoy reading Austen and sharing their pleasure with others.
We hold five events during our membership year: four regular meetings (September, November, March and May), plus a celebration of Jane Austen's birthday in December. These events usually consist of a talk or lecture lasting about an hour, followed by discussion and refreshments. We'd be very pleased to have you join us at our next meeting.


Meetings
The following events will all be held on Sunday afternoon at 2pm at Wheelock College, Brookline Campus, 43 Hawes Street, Brookline, MA. On the MBTA's green line, the Riverside (D line) train stop at Longwood, or the Cleveland Circle (C line) train stop at Hawes St. are conveniently close. Click here for driving directions.


Tickets Still Available! Reserve now!

Next Meeting: Afternoon Tea and

May 15, 2016, 2 pm

Stephanie Barron

Inventing an Alternative Jane: The Jane Austen Mystery Series



Stephanie Barron is the acclaimed author of Jane and the Unpleasantness at Scargrave Manor, plus eleven sequels, a mystery series with Jane Austen as the detective! These books are not only well-written, they also are remarkable for the extensive research that is evident in the details of the real Jane Austen's daily life. She has also written the Merry Folger mystery series (set in Nantucket) under her real name, Francine Mathews, plus a number of stand-alone novels. The most recent, Too Bad To Die, is a tense and enthralling World War II thriller: British Naval Intelligence officer Ian Fleming races to foil a Nazi plot to assassinate FDR, Churchill and Stalin. She has also written novels about Virginia Woolf (The White Garden) and Queen Victoria (A Flaw in the Blood).

There will be copies of Jane and the Waterloo Map, the most recent Jane Austen mystery, for sale at the meeting.

The talk will be presented in the Ladd Room. Afternoon tea will be served after the talk in the Living Room. It will be catered by Vintage Tea and Cakes and served on vintage china. Options for the menu include finger sandwiches such as classic cucumber or egg salad, scones with jam and butter, butter cookies or lemon squares, and mini fruit tarts. Two varieties of hot tea will be served. Please send your check (payable to JASNA Massachusetts) for $25 per person to Marianne Redmond, 198 Rock Island Rd, Quincy, MA 02169 by May 11.

Stephanie's talk is sponsored in part by a grant from The Jane Austen Society of North America.

Janet Todd, author of A Man of Genius
Eighteenth Century Seminar, Tuesday, May 10 at 6pm. Free and open to the public. No advance registration necessary.
Mahindra Humanities Center, Room 133 (Plimpton Room of the Barker Center, Harvard University, 10 Quincy Street, Cambridge)

Janet Todd is Emerita Professor at the University of Aberdeen, having retired recently as President of Lucy Cavendish College, Cambridge, England. This is her first novel, but she is already well known for her books on Jane Austen, Mary Wollstonecraft, Aphra Behn, and the Shelley circle. Many consider Janet Todd to be the most influential of the founding scholars of early women writers in English. Among her other accomplishments she established the Lucy Cavendish Fiction Prize, and the Women's Word Festival 2009-2013 featuring many writers of literary and contemporary fiction.
A Man of Genius is a wonderfully crafted work about the dangers of dependency, and the complexity of obsession. It portrays the journey of an unmarried woman, a successful writer of cheap Gothic novels in London, 1819 who moves from relative safety and ignorance into a realm of obsession and secrecy, not long after she enters a love affair with an erudite man and travels to Venice with him.