Some of Our
Favorite Links

JASNA Massachusetts Facebook Page
Jane Austen Society of North America
The Republic of Pemberley
Jane Austen Centre, Bath, England
Austen In Boston: A Jane Austen Book Club


Articles by local JASNA members:

How I Came to See Fanny Price's Light

The Privilege of My Own Profession: The Living Legacy of Austen in the Classroom

Inherited and Living Variables: The Choices of Sisters and Brothers in Mansfield Park






Here's an interview in which William Deresiewicz discusses his memoir, A Jane Austen Education.




Click here to review the meetings that were held during:
Bylaws (PDF)


Upcoming JASNA Annual General Meetings



Contacts



Regional Co-Coordinator: Jill Crowley
Regional Co-Coordinator: Carolyn Jack
Webmaster: Carolyn Jack
Treasurer: Marianne Redmond
Members of the Steering Committee: Marcia Folsom, Angela Jack, Eva Murphy, Elizabeth Philipps, Isa Schaff, Amy Wertheim, Nancy Yee

Welcome
This is an open invitation to deepen your pleasure in and enrich your enjoyment of Jane Austen: If you really love Jane Austen, consider joining JASNA (The Jane Austen Society of North America) and JASNA Massachusetts, a local Region of JASNA. We welcome all who enjoy Jane Austen's works. Our JASNA Massachusetts Region is one of the many Regions of the national organization of JASNA, and includes all JASNA members who are residents of New Hampshire and Rhode Island as well as Massachusetts. We have many Austen scholars among our membership as well as those who simply enjoy reading Austen and sharing their pleasure with others.
We hold five events during our membership year: four regular meetings (September, November, March and May), plus a celebration of Jane Austen's birthday in December. These events usually consist of a talk or lecture lasting about an hour, followed by discussion and refreshments.
For the 2015-2016 season, we are pleased to be able to waive the meeting fee. Those who are not members of JASNA may attend up to five meetings before joining JASNA by paying annual dues at JASNA.org.
We'd be very pleased to have you join us at our next meeting.



Two events of interest to our members:

Alison Larkin, whose audio book of Pride and Prejudice was an international bestseller, has recorded a 200th anniversary audio book of Emma. To celebrate the event, a Regency Tea is being held at the Bee & Thistle Inn in Olde Lyme, CT on Nov 21st, 11:30 - 2:30pm. Contact the Inn to reserve your spot. Price is $55.

Gore Place in Waltham is planning a Jane Austen birthday dinner on Tuesday, December 16th. Festivities will include dinner (guests may bring their own wine), period music performed on a period pianoforte by pianist Sylvia Berry, and games. The bash will take place in the recently restored 1793 carriage house at Gore Place. There is a discount of $10 per person for groups of 4 or more. Contact JASNA treasurer Marianne Redmond if you would like to participate.


Meetings
The following events will all be held on Sunday afternoon at 2pm at Wheelock College, Brookline Campus, 43 Hawes Street, Brookline, MA. On the MBTA's green line, the Riverside (D line) train stop at Longwood, or the Cleveland Circle (C line) train stop at Hawes St. are conveniently close. Click here for driving directions.

We are very happy to present an excellent group of speakers this year. Additional details about their talks will be posted as they become available.


Next Meeting:





November 8, 2015



Sheryl Bonar Craig
JASNA Newsletter Editor and frequent speaker at JASNA events



So Ended a Marriage': Divorce in Mansfield Park

When Mansfield Park was published in 1814, divorce cases like Rushworth v. Rushworth were subjects of an ongoing national political debate. The circumstances of the divorce of Maria Rushworth and the omniscient narrator's comments about divorce reveal what was, in Georgian England, a liberal-Tory, pro-woman political position.

Sheryl Craig has a Ph.D. in 19th century British literature from the University of Kansas and has been a faculty member in the English Department at the University of Central Missouri for more than twenty years. Editor of JASNA News, she has published in Persuasions, Persuasions On-line, and The Explicator as well as more than two dozen articles in Jane Austen's Regency World magazine, ten film reviews for the Jane Austen Centre's website, and a biography of 19th century British poet Felicia Hemans for Chawton House Library's website.

Sheryl has presented at nine JASNA AGMs. In 2008, Sheryl was JASNA's International Visitor, worked as a docent at Jane Austen's House Museum, and gave lectures at Jane Austen's House Museum and at Chawton House Library. She has spoken twice to the Scottish Branch of the Jane Austen Society, in Dunfermline and in Edinburgh, and was JASNA's Traveling Lecturer for 2011/2012. Sheryl's 2015 book, Jane Austen and The State of the Nation, was published by Palgrave Macmillan Press, and she is presently working on another book, Jane Austen and the Plight of Women.

The coolest thing Sheryl has ever done was to work as a docent at Jane Austen's House Museum in Chawton when she was JASNA's International Visitor in 2008. It just doesn't get any better than that!




December 13, 2015

Jane Austen's Birthday Party

Have you ever been to a JASNA AGM? Have you wondered what goes on?

Our celebration this year will feature a panel discussion of JASNA Massachusetts members who will tell you everything you wanted to know: what is there to see and do, what to wear, how much does it cost, what about the tours and evening events, and most of all, is it FUN? Be prepared to ask questions and share your own experience. Next year's AGM will be in Washington, D.C. Don't miss out on one of the best parts of belonging to JASNA!






March 13, 2016

Lynn Festa
Plenary speaker at the 2014 JASNA AGM in Montreal: "The Noise in Mansfield Park"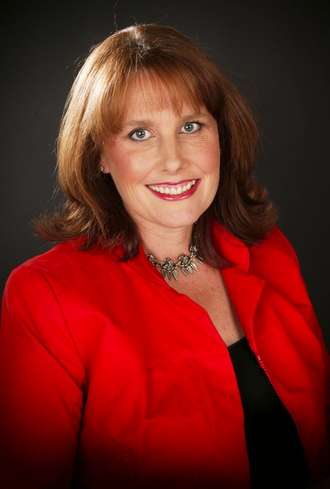 Lynn Festa is associate professor of English at Rutgers University, and the author of Sentimental Figures of Empire in Eighteenth-Century Britain and France and the co-editor of The Postcolonial Enlightenment: Eighteenth-Century Colonialism and Postcolonial Theory. She has written articles on an array of eighteenth-century topics, ranging from wig-wearing and the trade in human hair to the use of women's cosmetics to signify national differences, from the Parliamentary taxation of dogs to the history of human rights and the Enlightenment origins of humanitarian sensibility. She is currently writing a book about the relationships between persons and things, humans and animals, in eighteenth-century Britain.






May 15, 2016

Stephanie Barron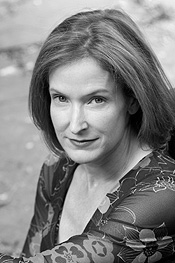 Stephanie Barron is the acclaimed author of Jane and the Unpleasantness at Scargrave Manor,
plus eleven sequels, a mystery series with Jane Austen as the detective! These books are not only well-written, they also are remarkable for the extensive research that is evident in the details of the real Jane Austen's daily life. She has also written the Merry Folger mystery series (set in Nantucket) under her real name, Francine Mathews, plus a number of stand-alone novels. The most recent, Too Bad To Die, is a tense and enthralling World War II thriller: British Naval Intelligence officer Ian Fleming races to foil a Nazi plot to assassinate FDR, Churchill and Stalin.