Some of Our
Favorite Links

JASNA Massachusetts Facebook Page
Jane Austen Society of North America
The Republic of Pemberley
Jane Austen Centre, Bath, England
Austen In Boston: A Jane Austen Book Club




Austen on stage:

December 14-16, 2018, Shakespeare and Company, Lenox MA will do a costumed reading of PRIDE AND PREJUDICE.

November 28-December 23, 2018 Merrimack Repertory Theater will present MISS BENNET: CHRISTMAS AT PEMBERLEY, By Lauren Gunderson and Margot Melcon, Directed by Bridget Kathleen O'Leary, Featuring Veronika Duerr.


Articles by local JASNA members:

How I Came to See Fanny Price's Light

The Privilege of My Own Profession: The Living Legacy of Austen in the Classroom

Inherited and Living Variables: The Choices of Sisters and Brothers in Mansfield Park




Click here to review the meetings that were held during:



Bylaws (PDF)




Upcoming JASNA Annual General Meetings



Contacts



JASNA Massachusetts Region email

Regional Co-Coordinators: Jill Crowley and Carolyn Jack
Webmaster: Carolyn Jack
Treasurer: Angela Jack
Secretary: Julie DeWitt
Members of the Steering Committee: Marcia Folsom, Elizabeth Philipps, Isa Schaff, Amy Wertheim, Nancy Yee, Marianne Redmond

Welcome
This is an open invitation to deepen your pleasure in and enrich your enjoyment of Jane Austen: If you really love Jane Austen, consider joining JASNA (The Jane Austen Society of North America) and JASNA Massachusetts, a local Region of JASNA. We welcome all who enjoy Jane Austen's works. Our JASNA Massachusetts Region is one of the many Regions of the national organization of JASNA, and includes all JASNA members who are residents of New Hampshire and Rhode Island as well as Massachusetts. We have many Austen scholars among our membership as well as those who simply enjoy reading Austen and sharing their pleasure with others.
We hold five events during our membership year: four regular meetings (September, November, March and May), plus a celebration of Jane Austen's birthday in December. These events usually consist of a talk or lecture lasting about an hour, followed by discussion and refreshments. We'd be very pleased to have you join us at our next meeting.

Meeting fee is $5 members, $10 non-members. Non-members may attend up to five events before joining JASNA.


Meetings
NOTE: Back to our old Location!
Planned events will be held on Sunday afternoon at 2pm at Wheelock College, in the Ladd Room, 43 Hawes St, Brookline. This is the location where our meetings were held last year. Our thanks to Wheelock College!!

On the MBTA's green line, the Riverside (D line) trains stop at Longwood or Fenway. Click here for driving directions.






2018 - 2019 Season




Sunday, September 16, 2018



Alison Larkin

Alison Larkin was born in Washington DC and spent her childhood in England and East and West Africa. After graduating from London University and the Webber-Douglas Academy of Dramatic Art, she played classical roles on the British stage, then moved to America and became a stand-up comic. She appeared regularly at The Comic Strip in New York City, the Comedy Store in Los Angeles, and on Late Night with Conan O'Brien and Comic Relief. She also appeared on Broadway in the Royal National Theatre's production of Stanley. Her unusually wide range of voices can be heard in dozens of cartoons and movies, from work by Robert Altman to The Wonderful World of OZ and The Wonderpets.

Combining stand-up comedy and theater, the author's internationally acclaimed one-woman show, The English American, premiered at the Edinburgh Festival's Assembly Rooms, headlined at the Soho Theatre as highlight of the London Comedy Festival, and has been seen in concert performance around the world,. In addition to a full catalog of audiobooks, Alison Larkin has recorded The Complete Novels of Jane Austen - the 200th anniversary audio edition. She is the ambassador to the United States for the Jane Austen Literacy Foundation. Ms Larkin is a member of JASNA Massachusetts


Sunday, November 4, 2018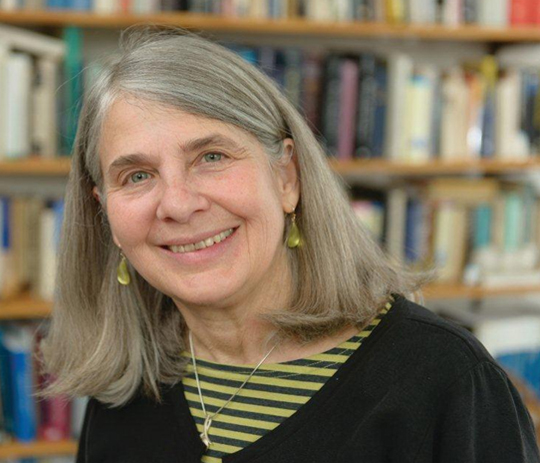 Pamela Bromberg

Pamela Bromberg is a Professor of English at Simmons College in Boston. She earned her Ph.D. in English from Yale University. She is interested in a broad variety of writers, including contemporary women and post-colonial novelists. Recent publications include essays on Blake's visual art, but also on the work of Margaret Drabble, Margaret Atwood, Lillian Hellman, and Buchi Emecheta. She has also contributed essays on teaching Austen's Pride and Prejudice and Emma to the MLA's Approaches to Teaching volumes; a new essay on "Mansfield Park: Austen's Most Teachable Novel" has just been published in the series. Her interest in Austen has inspired a seminar on Jane Austen and Virginia Woolf, a course that provides in-depth study of the development of two of England's greatest novelists.





Sunday, December 2, 2018

Dramatic Reading, Endicott House





Sunday, March 10, 2019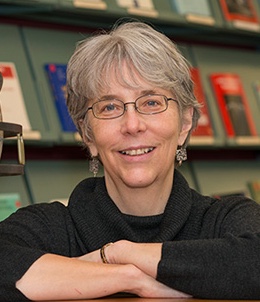 Annette LeClair

Annette LeClair is Head of Technical Services at Schaffer Library, which includes the Acquisitions, Cataloging, Continuing Resources, and Digital Services units. She has master's degrees in librarianship from the University of North Carolina and in English from the University of Virginia. Before coming to Union College in 1990, she held library positions at Dickinson College and the University of North Carolina, and she has taught a number of courses as an adjunct instructor in the graduate program in Information Studies at the University of Albany.

LeClair has published, served as a consultant, and presented conference papers on a wide range of topics related to technical services management. Her literary research on 19th century authors has also resulted in numerous presentations, and her work on Jane Austen has been published by the Modern Language Association as well as the Jane Austen Society of North America.



Sunday, May 19, 2019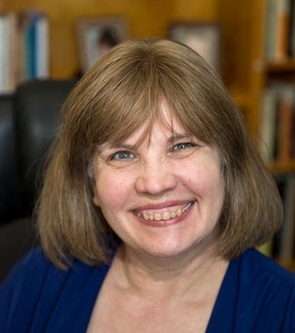 Elvira Casal, at Sturbridge Village

Elvira Casal teaches English at the Middle Tennessee University at Murfreesboro. Dr Casal earned her Ph.D. from Vanderbilt University, and teaches courses in 18th and 19th century British literature, ESL, the short story, the novel, and Jane Austen.

She has published on George Meredith as well as Jane Austen. Her article, Laughing at Mr. Darcy: Wit and Sexuality in Pride and Prejudice, was published in Persuasions in 2001.